The paper boy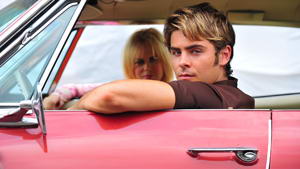 Lee Daniel's thriller was a taste to watch. Last year at Cannes it jumped into competition with celebrations on the roll. It's a portrait of Pete Dexter novel (named The Paperboy) set in the late 60's. This popular movie got many nominations also, but sadly won only two.
The thriller starts with an idealistic reporter Ward Jenson (Matthew Mc Conaughey) and his brother Jack Jensen (Zac Efron) start investigating events around a murder in an effort to find the one on death row Hillary van Vetter (John Cusack). Vetter is jailed for the murder of a local sherrif who stomped his cousin to death before. He is on a death row waiting for execution. On the side, the reporters (Jensens) get help from an English man Yardley (David Oyelowo) Acheman and a blonde charlotte (Nicole Kidman) who loves van wetter.
She had never met wetter but desperately wants him to be released. She wants to marry him as wetter receives consistent correspondence from her. She tries to prove his innocence requesting help from Yardley and ward. In meanwhile jack is also falling in love with charlotte who only wants Vetter. His maid Anita is his only real friend to say. In the film the blowsy blonde charlotte (Nicole Kidman) steals the show by her sexy and powerful appearance.
As other cast was also brilliant that's why they were nominated in various categories. The paper boy is an all-round film with awesome acts, juggling technique and themes of murder desire and race.
The film is eye catching and a boom for the cinema of running period.